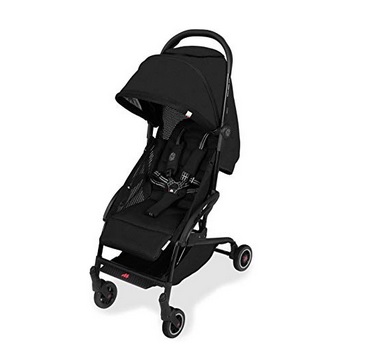 Maclaren Atom Style Set Stroller

Maclaren Atom Stroller is one of Maclaren Stroller's masterpieces on the market. This brand is even the inventor of the original umbrella stroller. This invention has made folding stroller into half is possible without leaving the safety matters.
Maclaren Atom style and other styles, in general, have the same original design for 50 years. However, it is highly necessary and helping a mother with an infant when she needs to unfold the stroller after a flight. Besides, this stroller is smaller and more lightweight compared to its predecessors.
Who They are For
This stroller is designed for parents who love the classic style in the first place but still keep up with the era. On the other hand, the stroller is always putting the functional aspects in the front lines. The umbrella-style strollers come in a wide range of prints and fabrics. Many collections also offer matching blankets, diaper bags, and stroller liners. Nothing could beat the chic of Atom style set from Maclaren.
Why We Love Them
As we have mentioned earlier, Maclaren has been around for more than 50 years and there is no major change until today while they never lost the fans. It must be something good has been there since day one. This stroller is solidly dependable when you need something safe and easy to use for traveling or other occasions and daily life.
About Maclaren Atom
Until today, Atom series is the lightest compact fold stroller on the market that promotes its simple 2D fold. Maclaren Atom style set stroller is exclusively designed to fit in the cabin compartment of British Airways. It provides comfy to the babies and helps parents to travel with their infant without dealing with hassles from traditional strollers. Also, it is equipped with a waterproof and UV 50+ hood for a perfect traveling experience with babies.
Still talking about the features for traveling, the stroller is equipped with a wind-resistant rain cover, jockey strap, shoulder pads, and storage bag along with a seat liner. Other Maclaren stroller accessories are sold separately. The stroller is compatible with the best infant car seats on the market such as Maxi-Cosi, Cybex, Concord, and Britax. Adaptors can be purchased separately.
The product is designed for baby and infant ages 0 up to 60 months old. Everything is designed with the patent Global Safety Standard of Maclaren for every parent's safeguard investment. Sovereign Lifetime Warranty is available with terms and conditions.
Buy Maclaren Atom Style Set Travel System Near Me !